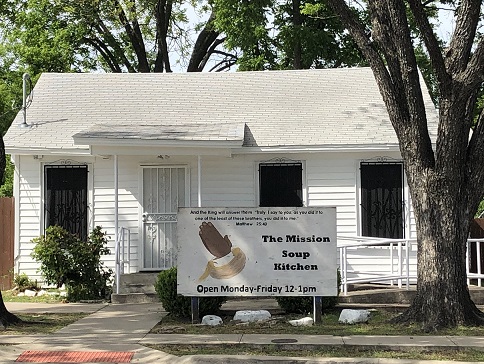 Southside members prepare sandwiches each week for the Mission Soup Kitchen, located at 205 W Avenue C, Killeen, TX 76541. The Mission Soup Kitchen provides meals for homeless and limited income clients.
Sandwiches are generally prepared from a full loaf of bread with a meat and slice of cheese (no dressing), placed in individual plastic bags and repacked into the bread bag. Sandwiches then are delivered to the church fellowship hall and placed in the double door refrigerator before 10:00 am on Mondays.
For additional information, please contact the Church office: (254) 526-3041 or at sosidechurch@gmail.com.