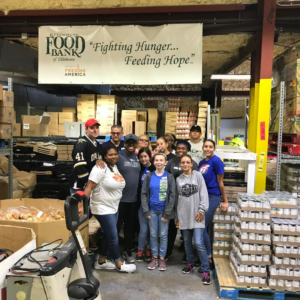 Youth and Family Ministry is headed up by Tyler Meredith who comes to us from Sunset International Bible Institute. The youth group at Southside Church of Christ is focused on growing closer to God while at the same time forming lifelong friendships with one another. We seek to be a cross-generational youth ministry as we try to mold our youth as an integrated part of the congregation as a whole. We seek to offer a godly environment for our youth that will enable them to grow and mature in the kingdom of God.
Designed to nurture and grow each individual into a Christian man or woman, the youth group at Southside participates in a variety of activities : annual Mission Trip, Leadership Training for Christ, monthly retreats, area-wide gatherings, summer camp, local Huddles for the teens and Pow-Wows for the younger group, as well as numerous local events designed to promote volunteerism and giving back to the community.
We are always looking to our church families as hosts for Pow-Wows and Teen Huddles. Additionally, there opportunities to be class teachers for Sunday morning and Wednesday night classes.
Tyler comes enthusiastic and overflowing with ideas to be a spiritual growth guide for our yout.